Manitoba's 41st Legislature

Throne Speech

Prime Minister Trudeau and President Obama Meet & Agree on Climate Path

See joint statement to address climate change including HFCs via the link below:
www.pm.gc.ca/eng/news/2016/03/10/us-canada-joint-statement-climate-energy-and-arctic-leadership
Aerosol HFC Controls Encouraged
MOPIA has long advanced and encouraged the elimination of the use of HFC's in aerosol containers. HFC 134a and HFC 52 are used as a propellant carrier product gas in many, many consumer products from air horns to anti-perspirants. Alternatives and other methods are available for manufacturers to mitigate the use of HFCs in these applications. See our latest news on this issue:

  MOPIA MOP 27 Awareness Bulletin
37th OEWG Meets in Geneva – HFCs Controls on the Agenda
The 37th Meeting of the Open-Ended Working Group of the Parties to the Montreal Protocol took place in Geneva, Switzerland, 4-6 April. Some progress was made in considering a pathway forward to include and control HFCs but no formal agreement was reached. Parties will be meeting again in Vienna, Austria in Summer 2016 at an intersessional meeting to possibly formalize an amendment in time for the in next Montreal Protocol meeting set for October 2016 in Rwanda.
See:
www.unep.org/newscentre/Default.aspx?DocumentID=27071&ArticleID=36133&l=en
International Ozone Day
September 16 is International Day for the Preservation of the Ozone Layer

  IOD Sept 16, 2015
New Regulated Products Bulletin
Find out what products are regulated in Manitoba in our Bulletin highlighted here:

2016 SD Permit Renewal Form
   SD 2016 Renewal
Click on the link above to access a 2015 renewal Secondary Distributor Permit form or below for a new (first-time) Application form.

  SD 2016 Renewal
Environment Canada Notice on HFCs
Environment Canada has issued a Notice of Intent to Regulate HFCs and this can be found in the Canada Gazette, Part 1, issued December 6, 2014.
Comments on the Notice were accepted until January 16, 2015. See details via the links highlighted here:
http://www.gazette.gc.ca/rp-pr/p1/2014/2014-12-06/html/notice-avis-eng.php
In addition, a News Release is available here:
http://news.gc.ca/web/article-en.do?mthd=index&crtr.page=1&nid=912359
MOPIA's May E-Bulletin

E-Bulletin February MOPIA 2016F
E-Bulletin January MOPIA 2016 final
E-Bulletin December MOPIA 2015
E-Bulletin November MOPIA 2015
E-Bulletin October MOPIA 2015f
E-Bulletin September MOPIA 2015f
E-Bulletin August MOPIA 2015 a
DIY – Use a Professional
Consumers should be cautious that topping-up of a regulated refrigerant is prohibited and adding a different refrigerant into an existing A/C system inappropriately has risks – see our poster below…..
2016 Program Awareness Sessions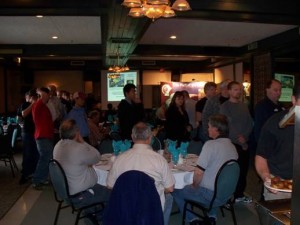 You are invited to attend one of MOPIA's industry awareness sessions. The events are taking place across Manitoba and are aimed at our stakeholders who use, purchase and handle refrigerants.
The events are free and will include information packed into an hour long PowerPoint session. Learn about your regulatory obligations, new and emerging refrigerants and industry technologies. MOPIA officials will be present to answer questions and hear your concern.
Dates and locations are posted on the registration form below.

  2016 Summer Sessions Registration Form
 

Scientific Assessment Released
The Scientific Assessment Panel (SAP) of the Montreal Protocol has completed its quadrennial assessment in accordance with decision XXIII/13 of the 23rd Meeting of the Parties to the Montreal Protocol.  The report entitled "Scientific Assessment of Ozone Depletion: 2014" can be downloaded from the Ozone Secretariat's website at this link:
http://ozone.unep.org/en/assessment_docs.php?committee_id=7&body_id=&mdt_id=
The Environmental Effects Assessment Panel (EEAP) of the Montreal Protocol has completed its quadrennial assessment in accordance with decision XXIII/13 of the Twenty-Third Meeting of the Parties to the Montreal Protocol. The EEAP report entitled "Environmental Effects of Ozone Depletion and its Interactions with Climate Change: 2014 Assessment" can be downloaded from the Ozone Secretariat's website at this link:

http://ozone.unep.org/en/assessment_panels_bodies.php?committee_id=8

   
Significant Arctic Ozone Depletion
Ozone Depletion Significant in the Arctic – Record Levels
http://ozone.unep.org/Publications/912_en.pdf
http://www.theglobeandmail.com/news/world/ozone-layer-faces-record-loss-over-arctic/article1971038/?cmpid=nl-news1
Also note, the next Meeting of the Parties to the Montreal Protocol will take place in October, 2016. See details at: www.unep.org/ozone
Certification Training Sessions
Our next class date is Saturday, May 28 in Winnipeg. MOPIA's regularly holds "one day-all day" certification training sessions throughout the year upon need by our stakeholders. If you are interested in attending one of this session, please fill out the training application form seen below and return it to us through email, fax or mail. We will keep this application on file, and alert you on the next session date.
MOPIA is also looking into on-line and self-study options to accommodate our rural stakeholders.  If this applies to you please contact us for more details.

   Training (Certification) Application 2016
Switch the Stat
Switch the Stat is a National Stewardship effort to responsibly collect mercury switches from all sorts of equipment including fridges and freezers. If you have mercury switches, look for a local depot to deposit them. See: http://www.switchthestat.ca/
MOPIA is a Switch the Stat Depot at 1082 Main Street. Hours to drop off switches are 8:30 am – 4:30 pm weekdays.
MOPIA's 22nd Annual General Meeting
MOPIA's 22nd AGM was held on March 21, 2016 in Winnipeg at MOPIA.
View the Agenda for our 22nd AGM and our 2014/15 Annual Report (below).

 AGM MOPIA 22 Agenda 21st March 2016

  MOPIA AR 2014-15 – 22nd Annual Report 2016 f