MOPIA Meets with Manitoba's Conservation and Climate Minister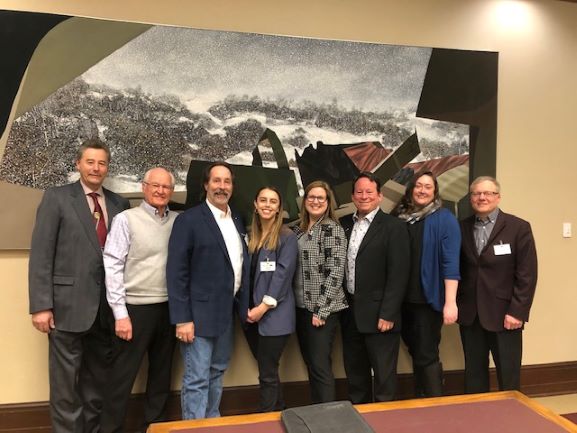 MOPIA's New Senior Sustainability Advisor
MOPIA is pleased to announce the Appointment of Mr. Rajendra Shende as MOPIA's Senior Sustainability Advisor. See Press Release below: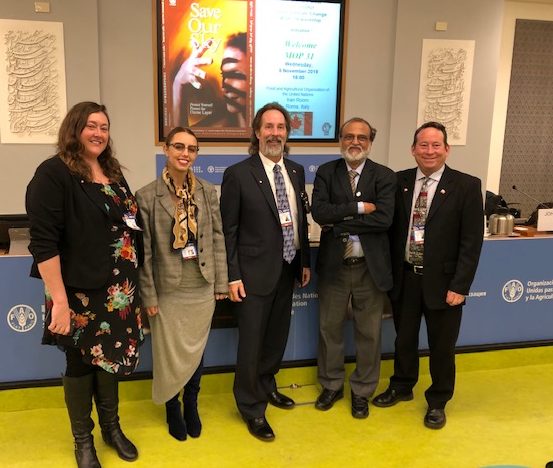 MOPIA News Release Jan 2020 Senior Sustainability Advisor Appointment, Mr. Rajendra Shenda1FF

MOPIA on CTV News  – HCFC 22 Phaseout



Certification Training 
(pending Covid-19)
If you require certification, contact MOPIA as we are offering a self-study correspondence kit right now, and hoping to have an on-line training beginning by the end of June.
The self-study kit can be picked up or mailed and you complete it on your own. Obtain one by emailing or calling MOPIA. You may order it via PayPal on our website under "Training" tab.

MOPIA at UNEPs Ozone Secretariats 31st Meeting of the Parties in Rome, Italy, 2019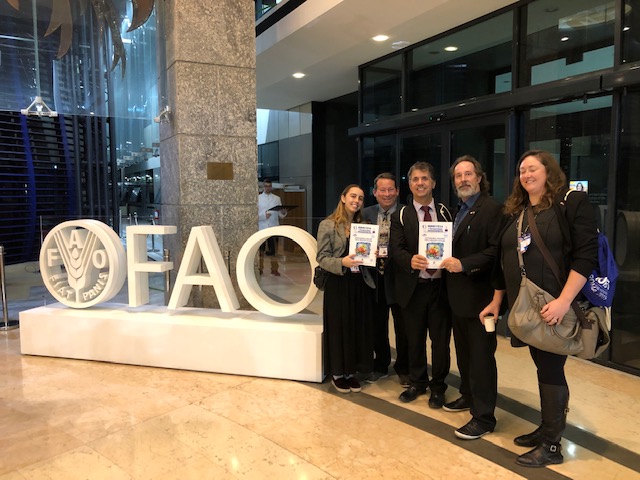 MOPIA had a strong team attend MOP 31 in Rome, including Meghan Skorodenski, John Kubilanski, Mark Miller and Genoa de Bruin.

See details at:

MOPIA's 26th AGM is Postponed due to Covid-19 – Date Tentative to June 15

  AGM 26 MOPIA Agenda 22 April 2020

Nomination Board of Director 2020

Proxy Form for 26 AGM 2020
MOPIA's 25th AGM held
MOPIA's 25th Annual General Meeting was held on Thursday, May 9, 2019 in Winnipeg.


  Nomination Board of Director 2019

  AGM MOPIA 25 Agenda 9 May 2019f
MOPIAs 24th AGM Agenda and Annual Report can be accessed here:

 MOPIA AR 2016-17 – 24th Annual Report 2018

Regulation Consultation – Be Part of It!
Program Awareness Sessions Held
MOPIA will be hosting a series of free program awareness and Manitoba ODS 103/94 regulation consultation sessions beginning June, 2020. Participants will hear the latest and are encouraged to share ideas and any concerns. They will be conveniently held in various Manitoba locations.  Complimentary breakfast or lunch will be provided. Here is where we plan to offer the sessions…

The Manitoba ODS and Other Halocarbons Regulation 103/94 can be see here:

  MR 103.94 Consolidated o080
Your input on making improvements to Manitoba's ODS Regulation is encouraged. Please see the attached document and submit any suggestions to MOPIA by mid September 2019.

Regulation Proposals 2019 Regulation Proposals 2019

International Ozone Day  16 Sept
http://web.unep.org/ozonaction/international-day-preservation-ozone-layer-2018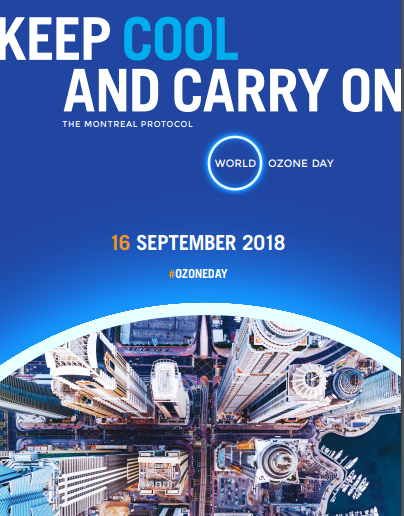 Import Rules for HFCs Changing/Aerosol, Foam & Auto HFC A/C Bans (2021)
Environment and Climate Change Canada released details regarding the Amendments to the Federal ODS and Halocarbons Regulations coming into effect on April 16, 2018. See more here…
Subject: Information Note 2018-01: Regulations Amending the Ozone-depleting Substances and Halocarbon Alternatives Regulations
Please find attached an Information Note on the Regulations Amending theOzone-depleting Substances and Halocarbon Alternatives Regulations (the Amendments) that provides important information on the consumption allowance system for hydrofluorocarbons (HFCs).
The Amendments will come into force on 

April 16

, 2018
The Amendments are available online at:
Chemical Production Division
Environment and Climate Change Canada

Proof Chemicals Deplete The Ozone Layer 
A new research paper recently published (January 4, 2018) in the Geophysical Research Letters "Decline in Antarctic Ozone Depletion and Lower Stratospheric Chlorine Determined From Aura Microwave Limb Sounder Observations" highlights that  inorganic chlorine is the catalyst in destroying ozone in the upper atmosphere, the stratosphere.  While this was often assumed, this is Paper is seen as providing the first direct proof that the ozone hole is recovering due to less chlorine (chemicals) in the stratosphere.
It is still believed the ozone hole and depletion in the broader context will still take until the years 2060-2080 before the ozone layer recovers itself naturally. See the full Paper at: http://onlinelibrary.wiley.com/doi/10.1002/2017GL074830/full

MOPIA Provides Training at Island Lakes First Nations
On February 28, 2018, MOPIA in collaboration with CIER, provided certification training to 17 First Nations waste management specialists. A picture of the group is below.



Canada and The Paris Agreement
On October 5, 2016, Canada's Parliament ratified the Paris Agreement on Climate Change. It becomes effective on November 4, 2016. Canada's provinces will have to develop an approach to address climate change or the federal government will intervene.
GATINEAU, QC, Oct. 5, 2016 /CNW/ – Environment and Climate Change Minister, Catherine McKenna, released the following statement on the occasion of Canada ratifying the Paris Agreement at the United Nations in New York:
"From the earliest days of our government's mandate, as Minister of Environment and Climate Change, I have been invested in the Paris Agreement. In December 2015, I led Canada's delegation to COP21, where Canada played an instrumental role in reaching that historic agreement to keep the global temperature increase below 2 degrees Celsius. And where Canada fought to make sure Indigenous rights were recognized in the Agreement by all 195 countries that signed on. And I was there when Canada signed the Paris Agreement on April 22, Earth Day.
"Today, Parliament voted to support the ratification of the Paris Agreement, true to our commitment to do so this year. And once again, Canada is a leader on climate change. Our action will bring the world over the threshold of 55 countries accounting for 55 percent of global greenhouse gas emissions needed to bring the Paris Agreement into force.
"Here at home, we continue to work for Canadians, including Indigenous peoples, businesses, and the provinces and territories. We remain committed to developing a Canadian plan for clean growth and climate change to support families and businesses in making our country cleaner and more competitive.
"We are the first generation to truly feel the effects of climate change, and the last that is able to do something about it before it is too late. Canada's children will remember today as the day the world did something about it.
"I'm proud to be a part of the Canadian and global effort to address climate change, and secure a cleaner future for our planet."

Show It/See It – It's the Law


Purchasing Bulletin

37 & 38 OEWG in Vienna
The 37th and 38th OEWG and the 3rd Extraordinary MOP was held in Vienna, Austria July 15-23. Review the documents discussed via following the website below:
http://ozone.unep.org/en/meetings
Halocarbon Stewardship Plans Required 
Environment and Climate Change Canada (ECCC) under the Canadian Environmental Protection Act (CEPA) has published a Notice Requiring the Preparation and Implementation of Pollution Prevention Plans in Respect of Halocarbons Used as a Refrigerant in the Canada Gazette, Part I. This Notice is published under Part 4 of the Canadian Environmental Protection Act, 1999 (CEPA 1999).
This Notice was developed in consideration of all comments received from stakeholders further to the publication of the proposed Notice on April 18, 2015. A document containing the responses to comments received during these consultations is posted here at http://www.ec.gc.ca/planp2-p2plan/default.asp?lang=En&n=40C4637C.
This Notice applies to companies that:
annually import 100 kg or more of bulk halocarbons, whether alone or in a mixture, to be used, in whole or in part, as a refrigerant in the refrigeration or stationary air conditioning sectors; or

manufacture or reclaim halocarbons that are to be used, whether alone or in a mixture, in whole or in part, as a refrigerant in the refrigeration or stationary air conditioning sectors; or
You may refer to the following documents that are available on Environment and Climate Change Canada's website under "Pollution Prevention Planning Support tools" at http://www.ec.gc.ca/planp2-p2plan/default.asp?lang=En&n=3D468D8C-1:
Pollution Prevention Planning Provisions of Part 4 of CEPA 1999: Frequently Asked Questions

Guidelines for Implementation of the Pollution Prevention Planning Provisions of Part 4 of CEPA 1999

Environment and Climate Change Canada's Pollution Prevention Planning Handbook
Manitoba's 41st Legislature

Throne Speech

Aerosol HFC Controls Encouraged
MOPIA has long advanced and encouraged the elimination of the use of HFC's in aerosol containers. HFC 134a and HFC 52 are used as a propellant carrier product gas in many, many consumer products from air horns to anti-perspirants. Alternatives and other methods are available for manufacturers to mitigate the use of HFCs in these applications. See our latest news on this issue:

  MOPIA MOP 27 Awareness Bulletin
37th OEWG Meets in Geneva – HFCs Controls on the Agenda
The 37th Meeting of the Open-Ended Working Group of the Parties to the Montreal Protocol took place in Geneva, Switzerland, 4-6 April. Some progress was made in considering a pathway forward to include and control HFCs but no formal agreement was reached. Parties will be meeting again in Vienna, Austria in Summer 2016 at an intersessional meeting to possibly formalize an amendment in time for the in next Montreal Protocol meeting set for October 2016 in Rwanda.
See:
www.unep.org/newscentre/Default.aspx?DocumentID=27071&ArticleID=36133&l=en
International Ozone Day
September 16 is International Day for the Preservation of the Ozone Layer
http://www.un.org/en/events/ozoneday/

  IOD 2016 UN
Regulated Products Bulletin
Find out what products are regulated in Manitoba in our Bulletin highlighted here:
   Being updated

2020 SD Permit Renewal Form
Click on the link above to access a 2020 renewal Secondary Distributor Permit form or below for a Record Data Form.

 SD Record Data Sheet 2018
Environment Canada Notice on HFCs
Environment Canada has issued a Notice of Intent to Regulate HFCs. See details via the links highlighted here:
http://www.gazette.gc.ca/rp-pr/p1/2014/2014-12-06/html/notice-avis-eng.php
In addition, a News Release is available here:
http://news.gc.ca/web/article-en.do?mthd=index&crtr.page=1&nid=912359
MOPIA's April 2020 Bulletin

Bulletin April MOPIA 2018Bulletin March MOPIA 2018f
Bulletin February MOPIA 2017FF
E-Bulletin February MOPIA 2016F
E-Bulletin January MOPIA 2016 final
E-Bulletin December MOPIA 2015
E-Bulletin November MOPIA 2015
E-Bulletin October MOPIA 2015f
E-Bulletin September MOPIA 2015f
E-Bulletin August MOPIA 2015 a
DIY – Use a Professional
Consumers should be cautious that topping-up of a regulated refrigerant is prohibited and adding a different refrigerant into an existing A/C system inappropriately has risks – see our poster below…..
2018 Program Awareness Sessions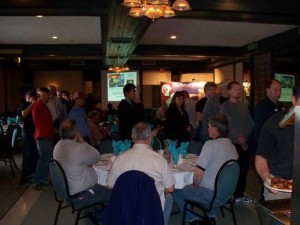 You are invited to attend one of MOPIA's industry awareness sessions. The events are taking place across Manitoba and are aimed at our stakeholders who use, purchase and handle refrigerants.
The events are free and will include information packed into an hour long PowerPoint session. Learn about your regulatory obligations, new and emerging refrigerants and industry technologies. MOPIA officials will be present to answer questions and hear your concern.
Dates and locations will be posted on the registration form below.

  2017 Summer Sessions Registration Form – web
 

Scientific Assessment Released
The Scientific Assessment Panel (SAP) of the Montreal Protocol has completed its quadrennial assessment in accordance with decision XXIII/13 of the 23rd Meeting of the Parties to the Montreal Protocol.  The report entitled "Scientific Assessment of Ozone Depletion: 2014" can be downloaded from the Ozone Secretariat's website at this link:
http://ozone.unep.org/en/assessment_docs.php?committee_id=7&body_id=&mdt_id=
The Environmental Effects Assessment Panel (EEAP) of the Montreal Protocol has completed its quadrennial assessment in accordance with decision XXIII/13 of the Twenty-Third Meeting of the Parties to the Montreal Protocol. The EEAP report entitled "Environmental Effects of Ozone Depletion and its Interactions with Climate Change: 2014 Assessment" can be downloaded from the Ozone Secretariat's website at this link:

http://ozone.unep.org/en/assessment_panels_bodies.php?committee_id=8

   
Significant Arctic Ozone Depletion
Ozone Depletion Significant in the Arctic – Record Levels
http://ozone.unep.org/Publications/912_en.pdf
http://www.theglobeandmail.com/news/world/ozone-layer-faces-record-loss-over-arctic/article1971038/?cmpid=nl-news1
Also note, the next Meeting of the Parties to the Montreal Protocol will take place in Montreal in Fall, 2017. See details at: www.unep.org/ozone
Certification Training

   Training (Certification) Application 2016
Switch the Stat
Switch the Stat is a National Stewardship effort to responsibly collect mercury switches from all sorts of equipment including fridges and freezers. If you have mercury switches, look for a local depot to deposit them. See: www.switchthestat.ca/eng/index.php 
MOPIA is a Switch the Stat Depot at 1082 Main Street. Hours to drop off switches are 8:30 am – 4:30 pm weekdays.
MOPIA's 24th Annual General Meeting
MOPIA's 24th AGM will be held on April 10, 2018 in Winnipeg at MOPIA.
View the 2015/16 Annual Report (below).

 AGM MOPIA 22 Agenda 21st March 2016

  MOPIA AR 2015-16 – 23rd Annual Report 2017