Click the graphic above to pay online
Call MOPIA and pay by Credit Card (204) 338.2222 or 1.888.667.4203

MOPIA at Keewatin Tribal Council (KTC) Northern Manitoba Waste Management Conference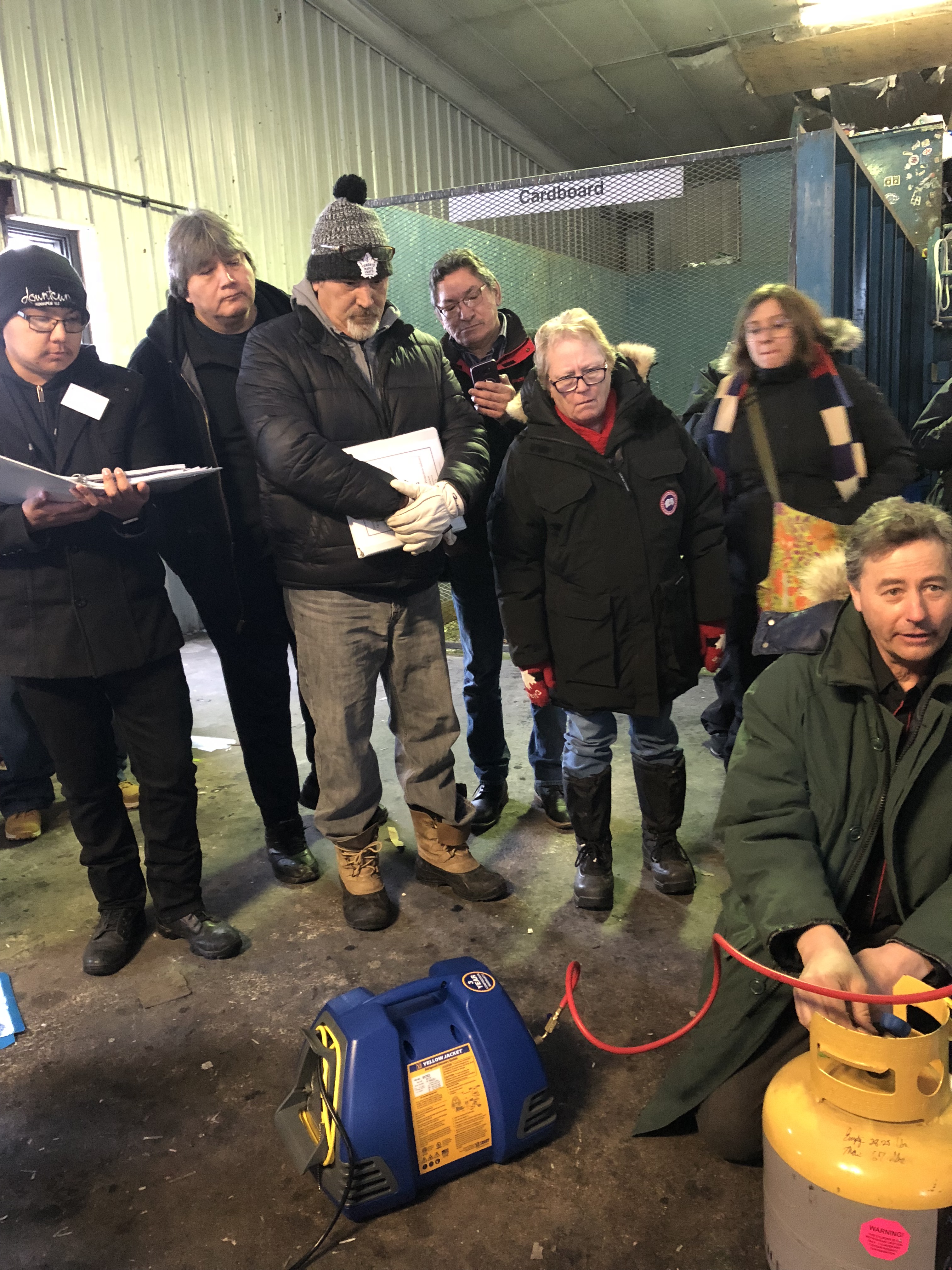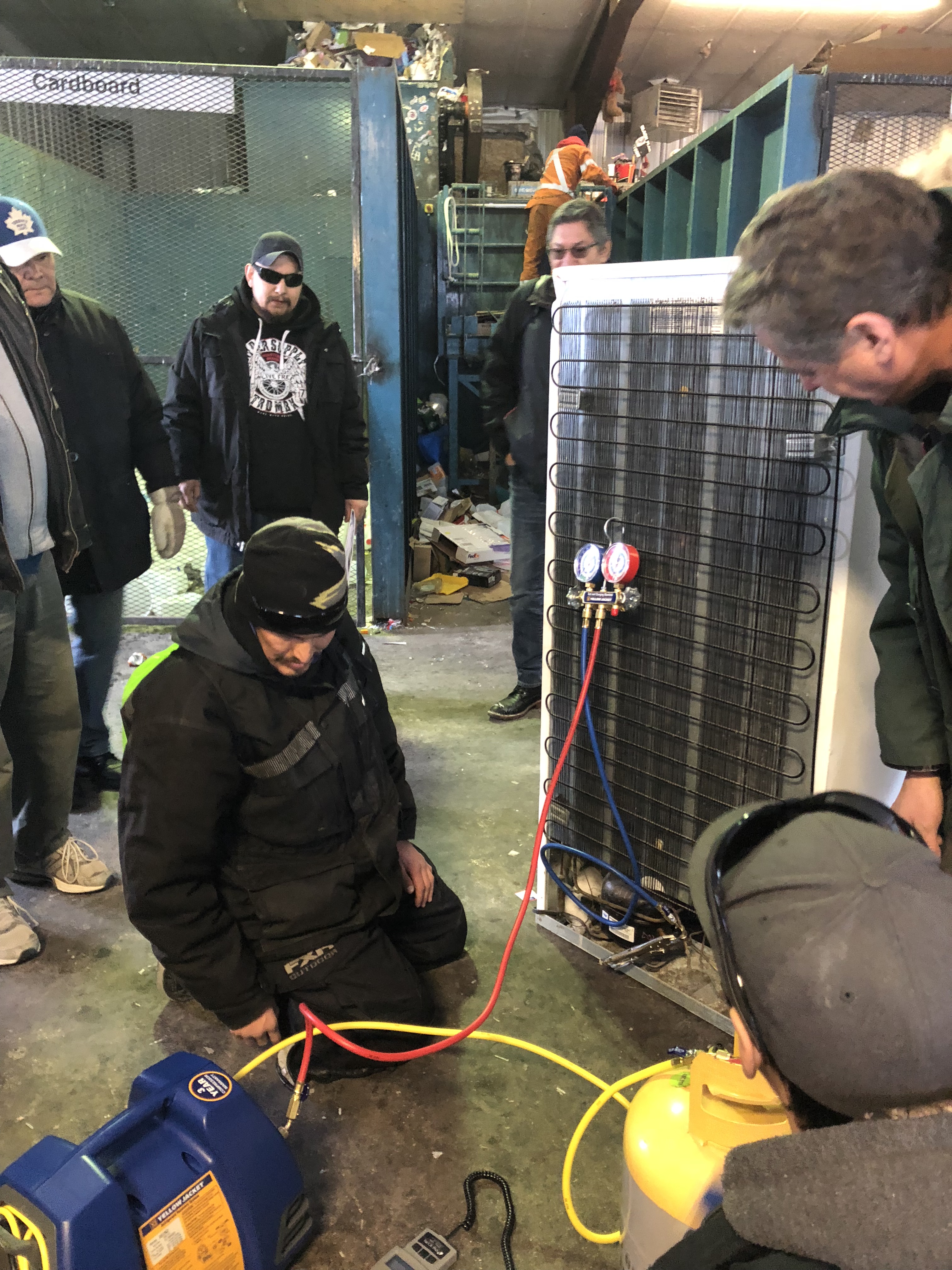 MOPIA provided provincial ODS certification training in Thompson, Manitoba in February 2019 to several KTC members, in addition to provincial (Sustainable Development) and federal (ISC) government officials. The training was aimed at the recovery of refrigerant from appliances and can be applied to automobile air conditioning refrigerant recovery too. Several communities have abandoned or scrap white goods and autos that contain regulated refrigerants that must be recovered as per Manitoba Regulation 103/94 and to protect the environment. Pictured above is MOPIA trainer Kirk Esau who provided the hands-on refrigerant recovery (demo) training.

Manitoba's ODS Regulation up for Review…
We encourage you to provide input:
MOPIA has prepared a preliminary set of proposed regulatory amendments (MR 103/94) based on an initial review and feedback from our stakeholders during 2018. This link below provides a summary of these recommendations. Your input is encouraged and should be shared and submitted to MOPIA via email at: mopia@mymts.net before September 10, 2019. The current Regulation can be seen via the link below…
Please also visit the (HFC) Kigali Amendment to the Montreal Protocol:

MOPIA at Manitoba Association of Regional Recyclers (MARR) Forum
Genoa de Bruin presented at this years MARR Forum in Winnipeg, November 8. She highlighted the importance of properly disposing of white goods, including the recapture/recovery of the refrigerant gases and other elements, such as mercury, oils and possible other contaminants. White goods such as fridges, freezers, dehumidifiers and water coolers have as much impact driving 17,000 kms in one year and can reduce our carbon footprint by up to 3 tonnes each!

Genoa also shared that options exist for municipalities to properly manage their white goods.
They may contract with a recognized company to dispose of their white goods, train staff to do it on-site or a combination of the two.
The key being that it is mandatory to recover the refrigerant before any unit is crushed or discard to a scrap dealer for dismantling or shredding.

HFC Consumption Baseline Consultation
A notice of intent to amend the Ozone-depleting Substances and Halocarbon Alternatives Regulations was published on Saturday, November 3, 2018:
http://gazette.gc.ca/rp-pr/p1/2018/2018-11-03/html/notice-avis-eng.html#nl2.
The primary purpose of the proposed regulations to amend the Ozone-depleting Substances and Halocarbon Alternatives Regulations would be to permanently correct the Canadian hydrofluorocarbons (HFC) consumption baseline, which was modified with an interim order in October 2018.
As a first step in the consultation process, interested parties may submit comments by mail or email by January 2, 2019, to the contact provided below.
Director
Chemical Production Division
Environment and Climate Change Canada
Place Vincent Massey
351 Saint-Joseph Boulevard, 19th Floor
Gatineau, Quebec
K1A 0H3
Email: ec.gestionhalocarbures-halocarbonsmanagement.ec@canada.ca
Subsequently, a consultation document will be published in 2019 to gather additional information from stakeholders. Interested parties will have another opportunity to make written comments specific to the regulatory proposal during the mandatory consultation period that will follow the publication of the proposed regulations in 2019.

31st MOP in Italy
The 31st Meeting of the Parties of the Montreal Protocol Meeting was in Rome, Italy November 4-8.

Certification Training – TBA
MOPIA's next one-day certification training class will be set upon demand in Winnipeg at Red River College. Contact us for details or to register.
Other locations may be added where interest is expressed.
Typically, during winter, air conditioning in several sectors slows down and fewer class sessions are held. MOPIA will host a class whenever there is a need and at least 8 or more applicants. MOPIA does classes throughout Manitoba from Brandon to Winkler and Winnipeg. If you have a need or enough applicants, lets see how we can make it work.
Contact MOPIA to register or complete and return the application form here: Training (Certification) Application 2016

 SHOW IT POSTER

   2018 show it poster


Manitoba's Climate & Green Plan
The Government of Manitoba released its Green Climate Change Plan on October 27, 2017. See it by clicking…

Montreal Protocol Kigali Amendment spurs HFC Controls
New HFC controls by Environment & CC Canada
The manufacture of new equipment with of high-GWP HFCs will be restricted based on the dates seen.

Important note: The Regulations Amending the Ozone-depleting Substances and Halocarbon Alternatives Regulations (the Amendments) have been published in Part II of the Canada Gazette.
More may be seen online at:
Without immediate action, annual HFC emissions in Canada are projected to increase from 9 Mt of CO2e emissions per year in 2014 to 19 Mt per year in 2030, underlining the significant contribution of HFCs to global warming. (see footnote 40)
Global action to reduce HFC emissions can prevent up to 0.5°C of global warming due to the high Global Warming Potential of these chemicals.
Between 2018 and 2040, the Amendments are expected to result in cumulative GHG emission reductions from HFCs of 168 Mt CO2e.
This report summarizes and consolidates the feedback received during the four consultation sessions that took place across Canada.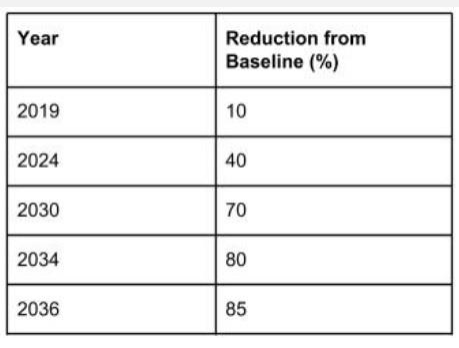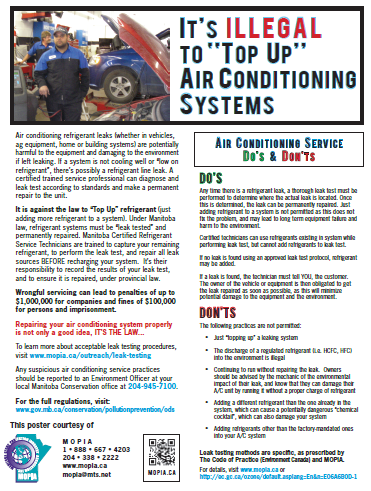 Plan to Attend – MOPIA Awareness Session
MOPIA will be hosting a series of free program awareness sessions.  Plan to attend, hear the latest and share your concerns! They are conveniently being held in a location near you and are short in duration. Also, enjoy a complimentary breakfast or lunch, bring co-workers. Please register in advance by emailing MOPIA (mopia@mymts.net), phoning (204.338.2222/1.888.667.4203) or using the form below. This is just to better ensure we order enough food and have adequate information for each event.

Actual dates and location to be posted in early 2020.

MOPIA at 29th Meeting of the Parties 
MOPIA hosted a booth and actively engaged in the side events and participated in the formal Meeting of the Parties November 24-28 in Montreal. MOPIA met representatives from dozens of countries around world and shared our expertise on addressing ozone depleting and climate change substances. Manitoba is unique to world in many approaches to stewardship of harmful substances.
Below, see our strong MOP 29 MOPIA team: Kent Cielen, Don Thomson, John Kubilanski, Mark Miller and Meghan Skorodenski.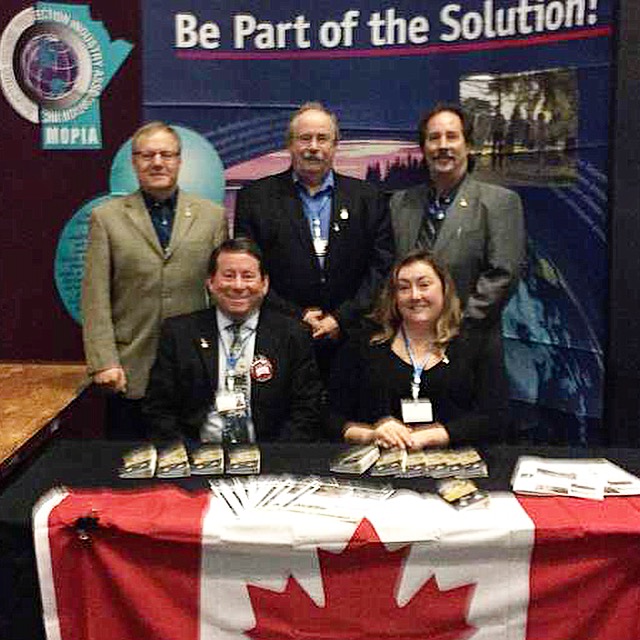 Summary of the meeting can be accessed via:
http://enb.iisd.org/ozone/cop11-mop29/21nov.html
http://web.unep.org/ozonaction/resources/montreal-protocol-whos-who

MOPIA at MARR Community Recycling and Waste Reduction Forum
MOPIA's Mark Miller (Executive Director) attended seminars at the Annual MARR Forum in Winnipeg on October 19. The sessions examine recycling from a variety of sectors including white goods, cylinders, besides composting and many others. Emerging waste management on First Nations communities was a focus at the event. See the presentations via MARR: http://www.marrmb.com/ 

Mark pictured below with RM of Springfield Reeve Bodnaruk, Councillor Erickson, PureSphera Recycling Rep. Melissa Leclerc. Also seen, MOPIA's Booth at the 2016 Forum.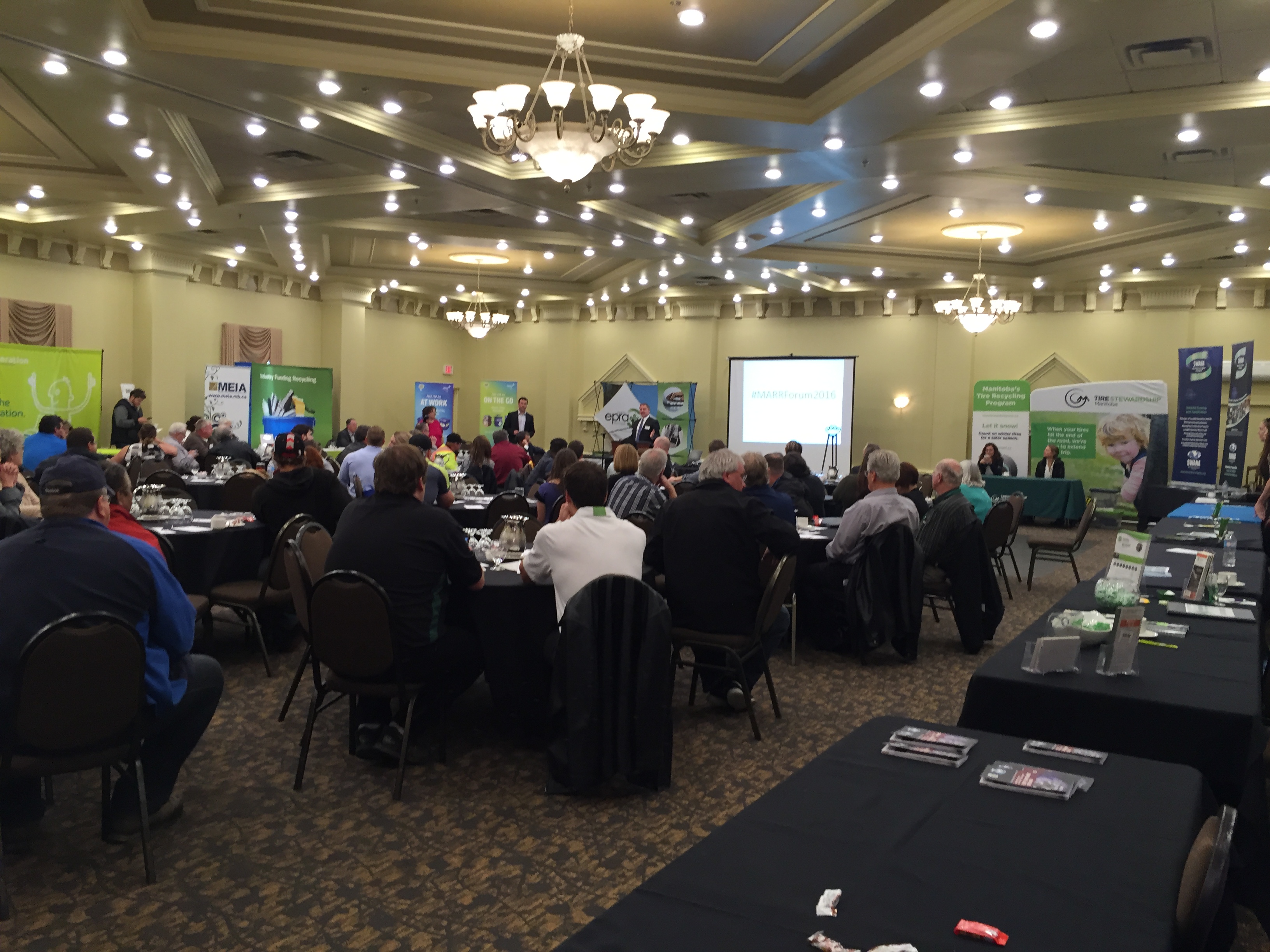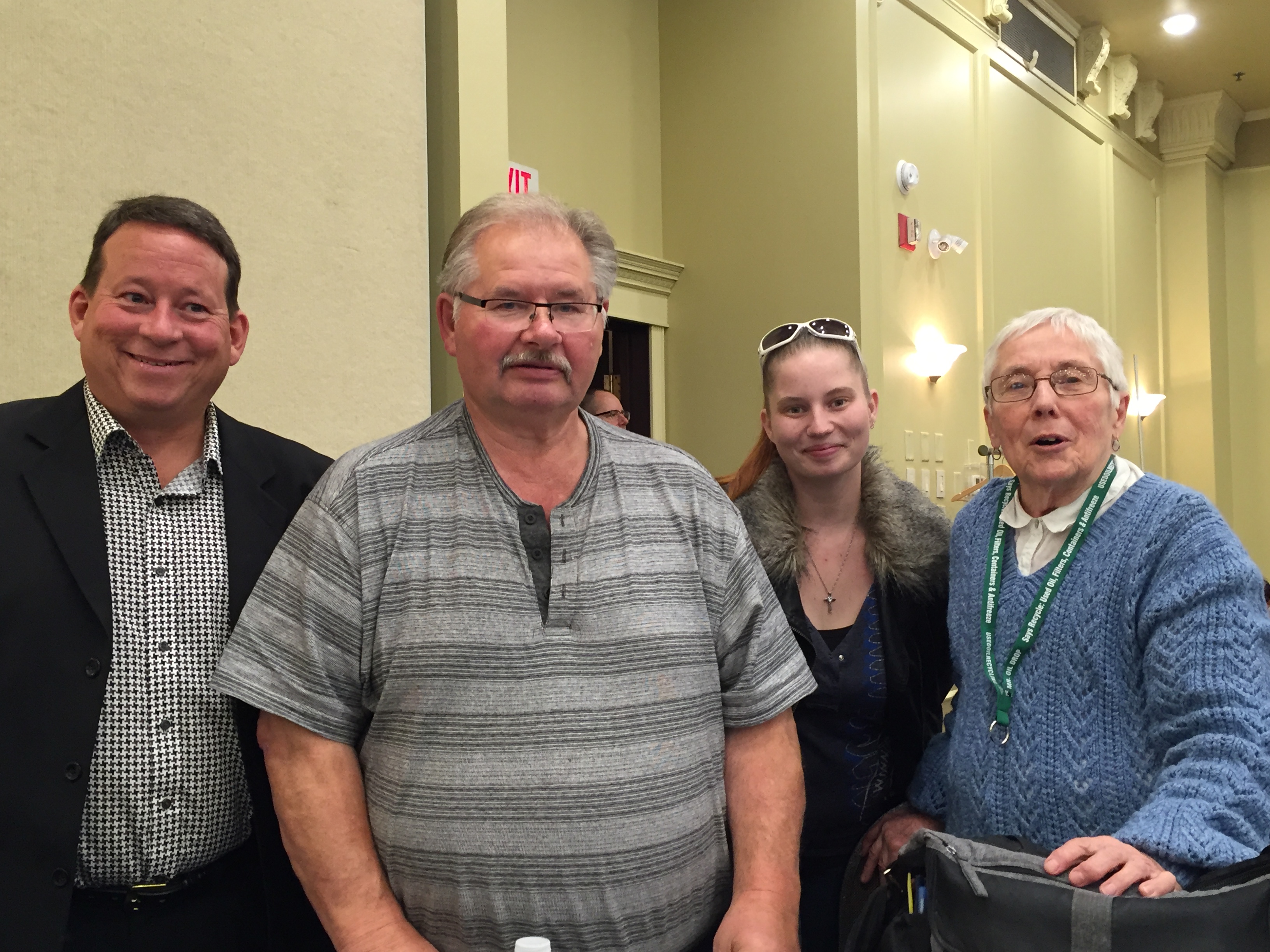 HRAI Education Seminar & Tradeshow
MOPIA attended the HRAI Manitoba Education Seminar and Hosted a Booth at their Tradeshow, October 12 in Winnipeg.
 

January  2020 Bulletin

Bulletin Jan 2020 MOPIAF
An archive of our monthly Bulletins can be found under the Bulletin menu tab.

Current Ozone/Climate News (International)
Get the latest news from United Nations Environment Programme, Division of Technology, Industry and Economics:  http://web.unep.org/ozonaction/resources/ozonews-e-news-service
8021-e-OzoNews_Vol_XVIII_15-30_December_2018_issue
OzoNews_Vol_XVIII_15_October_2018_issue
7988-e-OzoNews_Vol_XVIII_30_September_2018_issue
7976-e-OzoNews_Vol_XVIII_30_August_2018_issue
7973-e-OzoNews_Vol_XVIII_30_July_2018_issue
7958-e-OzoNews_Vol_XVIII_15_May_2018_issue
7953-e-OzoNews_Vol_XVIII_30_March_2018_issue
7929-e-OzoNews-VolXVII-15December2017
7923-e-OzoNews-VolXVII-30October2017
7919-e-OzoNews-VolXVII-15October2017 (1)
7910-e-OzoNews-VolXVII-30September2017
7906-e-OzoNews-VolXVII-16September2017_Special-Montreal-Protocol-30th-Anniversary-Ozone-Day-issue
7900-e-OzoNews-VolXVII-15August2017
7867-e-OzoNewsVolXVII-15-MAY-2017
7864-e-OzoNewsVolXVII-30-APR-2017

MOPIA's 25th Annual General Meeting
The date and location of the 25th AGM will be posted in early 2019. Please return here for details.


Its Time to Submit your Records
Every certified technicians must report the use (or not) of any and all regulated substances (refrigerants and halons) by February 1 documenting use for the previous year (i.e. 2016) to MOPIA.
This may be done by submitting the use records information by fax, email or mail. If you require a record data sheet, one is provided below or you may simply create one with excel or other data program. Data must include the date, type, quantity and use of refrigerant and include the system or equipment it was being used in. Please ensure to inform us if you did not use any regulated refrigerants – as this is logged for statistical purposes and as a compliance requirement that you reported your use or non-use. Similar to reporting and submitting your tax return, submitting this info keeps your file active and current. Here is a sample sheet to guide you below:

 Record-Data-Sheet Example! Record-Data-Sheet Example!

  Record Data Sheet

  MR 103.94 Consolidated o080
Contact MOPIA is you require guidance or have any questions.

MOPIA's 24th AGM
MOPIA's 24 th Annual General Meeting (AGM) was April 10, 2018 in Winnipeg.
Our 24th Annual Report can be accessed below.

Federal Regulatory Changes
The Ozone-depleting Substances and Halocarbon Alternatives Regulations, published in Part II of the Canada Gazette on

Wednesday June 29

, 2016, will come into force on

December 29

, 2016 and will repeal and replace the Ozone-depleting Substances Regulations, 1998.
The final Regulations can be found at the following website:
http://www.gazette.gc.ca/rp-pr/p2/2016/2016-06-29/html/sor-dors137-eng.php
Check out details, and fact sheets issued by ECCC below:

 3-fact-sheet-refillable-containers-en-final

 snac-requirements

 fact-sheet-overview-en-final

 2-fact-sheet-hcfcs-in-fea-en-final

 1-fact-sheet-hcfc-phaseout-en-final

Climate Change COP 23 – Bonn
The 23rd Session of the Conference of the Parties will be meeting in Bonn, Germany:  6-17 November 2017.
View progress at the meetings at:

Agreement to Amend The Montreal Protocol and include HFCs
 
The 28th Meeting of the Parties to the Montreal Protocol happened in Kigali, Rwanda 8-15 October 2016. A global agreement on HFCs, potent greenhouse gases was achieved after some 7 years of discussion and posturing. Check out what the Kigali Amendment means with the pdf here:
Follow the meeting via IISD and the UNEP Ozone Secretariat via the links below.
See MOPIA's Press release here: mopia-new-release-on-hfc-agreement-oct-2016-kigali-rwanda-mop-28
http://conf.montreal-protocol.org/SitePages/Home.aspx
http://www.iisd.ca/ozone/resumed-oewg38-mop28/
consolidated-montreal-protocol-november-2016

International Ozone Day

Happened on September 16!!
The United Nations General Assembly proclaimed 16 September the International Day for the Preservation of the Ozone Layer, commemorating the date, in 1987, on which the Montreal Protocol on Substances that Deplete the Ozone Layer was signed.
 Theme and Tagline in the Six Official UN Languages
ARABIC
األوزون والمناخ : استعادتهما من قِبل عالم متحد
العمل نحو تقليل انبعاثات مركبات الكربون الهيدروفلورية المسببة لالحترار العالمي بموجب بروتوكول مونتريال
CHINESE
臭氧与气候:世界联合方能恢复
在《蒙特利尔议定书》框架下削减温室气体氢氟碳化物
ENGLISH
Ozone and climate: Restored by a world united
Working towards reducing global-warming HFCs under the Montreal Protocol
FRENCH
L'ozone et le climat: Restaurés grâce à un monde uni
Oeuvrer à réduire les HFC au potentiel élevé de réchauffement planétaire dans le cadre du Protocole de
Montréal
RUSSIAN
Озон и климат: Восстановятся с помощью мира
Снижение уровня вызывающих глобальное потепление выбросов ГФУ в рамках Монреальского
протокола
SPANISH
El ozono y el clima: Restaurados por un mundo unido
Trabajando hacia la reducción de los HFCs, contribuyentes al calentamiento global, bajo el Protocolo de
Montreal

 

Federal Halocarbon Regulation Amendments
The Ozone-depleting Substances and Halocarbon Alternatives Regulations were published in Part II of the Canada Gazette, on Wednesday June 29, 2016.  The Regulations will enter into force 6 month after its publication.
It is now available online at:

2019-20 Certification Renewal Form
To be posted in April 2019. Attached is a past form, for your reference.

Purchasing Bulletin

   SD Who can Acquire-Purchasers Notice-rev2017
 

MOPIA's 2014-15 Annual Report

  MOPIA AR 2014-15 – 22nd Annual Report 2016 f

37th & 38th OEWG and 3rd Extraordinary MOP
Important meetings are happening in Vienna, Austria 15-23rd July, 2016 to discuss and finalize a pathway forward to deal with potent GHG HFCs.
Follow progress and decisions at these sessions via the following links:
 http://ozone.unep.org/
http://climate-l.iisd.org/events/oewg-38-and-exmop-3-to-the-montreal-protocol/
http://www.iisd.ca/ozone/oewg38/


Click the graphic above to pay online

27th MOP in Dubai
An important international meeting took place in Dubai to discuss HFCs and Amendments to the Montreal Protocol. MOPIA's Chair and Executive Director attended to keep aware of developments.
See details at: www.iisd.ca/ozone/oewg36/
and at:  http://ozone.unep.org/en/

MOPIA on CBC Radio Noon Show
See: www.cbc.ca/news/canada/manitoba/what-progress-are-we-making-to-protect-our-planet-1.3044504
See Mark Millers CBC Radio Opinion Piece at:  http://www.cbc.ca/news/canada/manitoba/what-progress-are-we-making-to-protect-our-planet-1.3044504

New Chair of MOPIA

MOPIA's 21st AGM successfully Held!
MOPIA's 21st AGM was held on Monday, March 23 in Winnipeg.

 MOPIA AR 2013-14 – 21st Annual Report 2015 Combined

Environment Canada Hosting Consultation Meeting(s)/Seeking Input on HFC Controls
Environment Canada hosted a consultation session and is planning some webinar sessions with selected industry sectors on HFCs and MOPIA was well represented with our Executive Director and Chair of the Board.
On December 6, 2014, the Minister of the Environment published a Notice of Intent to develop proposed regulations under the Canadian Environmental Protection Act, 1999 to control the manufacture, import and use of hydrofluorocarbons (HFCs) in Canada.
Included in the Notice of Intent was a commitment to consult with representatives of provincial and territorial governments, industry, non-government organizations and other interested stakeholders.
Environment Canada is planning up to five stakeholder meetings to present the proposed regulatory provisions and to gather input. The first meeting, to which all stakeholders are invited, happened February 19, 2015. Up to four sector-specific meetings will follow in March 2015. All meetings are expected to be held in Gatineau, Quebec. For info contact:
Questions regarding the consultation process should be addressed to Stephanie Bourgeau at (819) 938-4235 or Stephanie.Bourgeau@ec.gc.ca.
Ozone Layer Protection and Export Controls Section
Chemical Production Division
Environment Canada
351 St. Joseph Boulevard, 11

th

Floor
Gatineau, QC  K1A 0H3
Fax: (819) 938-4218
Email:

OzoneProtectionPrograms@ec.gc.ca

 

MOPIA at the 27th MOP Montreal Protocol in Dubai

http://ozone.unep.org/new_site/en/historical_meetings.php
http://www.iisd.ca/download/pdf/enb19107e.pdf
http://eia-international.org/?s=ozone
http://montreal-protocol.org/en/

MOPIA Compliance Guide
MOPIA's 2016 Edition of our Manitoba Regulatory Compliance Guide can be seen/accessed below. It is a valuable reference tool for industry and stakeholders who encounter the various regulated (ODS and Halocarbon) products. It's here to download and share…..
Let MOPIA know (mopia@mymts.net) if you have any suggestions for improvement for any future edition.

Be Part of MOPIA's stakeholder service directory Map
Ideal for consumers to access your business via our site:
https://mopia.ca/about/directory/
Email MOPIA for information.



Consumer & Industry Bulletin
No Topping-up
Illegal / Non-compliant Refrigerant Cylinders in Manitoba

While the refrigerant manufacturer is legitimate, the refrigerant cylinder is a "Dispos-A-Can" and this is not allowed in Manitoba and certain other provinces.
Ensure the cylinders you buy are refillable and from a safe source. Likley all will have a core charge (deposit) and the seller has to accept them back for recycling.

One-day Certification Training Classes
MOPIA offers our next training session as soon as we have enough applicants. So, if you are interested, let us know.  You may register by contacting us by email (mopia@mts.net) or phone (204.338.2222/1.888.667.4203) or by filling out the registration form under "Training". The cost is $185.00.

Training (Certification) Application

MOPIA's 21st AGM was March 23, 2015. Another Year of Success!
MOPIA's 20th AGM was held on Monday, April 28, 2014 at Red River College. Our Annual Report is available below:

MOPIA AR 2012-13 – 20th Annual Report 2014

Notice of MOPIA 21st AGM 2015 Steward Members


Purchasing/Wholesalers Bulletin
The sale of new or used A/C parts and equipment intended to contain a class 1,2 or 3 substance is restricted to SD Permit holders (companies) and persons holding a valid Manitoba ODS certification.
Download one of our latest Purchasing Bulletins below.

Selling of Products by Retail Outlets
Retailers are obligated to comply with the same legislation as air conditioning contractors and wholesalers. Retailers may only sell regulated products (i.e. split A/C units, regulated refrigerants and parts connected to the closed refrigerant loop) to those who are certified through MOPIA and to companies that hold a valid Secondary Distributor Permit. Retailers must also hold a Secondary Distributor Permit if they are importing regulated products into Manitoba. MOPIA will be developing further information for consumers, retailers and wholesalers soon. Contact MOPIA if you require further info.


Record Data Sheets Due
Techincian Record Data sheets are due by February 1. All refrigerant use must be recorded and submitted to MOPIA. If you need assistance on how to complete them, let us help. Here is the form. You may use this one or make your own but make sure all the info is displayed.

Record Data Sheet

RSES Manitoba Monthly Webinars
Live and recorded Webinars by RSES Manitoba:
https://sas.elluminate.com/site/external/launch/meeting.jnlp?sid=2010018&password=M.B1D445B8DFE8C95156E9059D674162


26th Meeting of the Parties to the Montreal Protocol
MOPIA officials attended the 26th MOP.  See highlights of the meeting at:
http://chemicals-l.iisd.org/events/25th-meeting-of-the-parties-to-the-montreal-protocol/
http://ozone.unep.org/new_site/en/committee_documents.php?committee_id=1

MOPIA's Location is at 1082 Main Street
MOPIA moved to 1082 Main Street, just south of Redwood and at Aberdeen Avenue and on Main Street in October 2011. Our phone number is 204.338.2222.

Program Awareness Sessions Held!
MOPIA held a series of outreach sessions across Manitoba. Thank you to those who attended and provided comments and suggestions for program improvements. For those unable to attend, the presentation powerpoint is provided here:

Sun Awareness Alert!
Skin cancer is the most common cancer in Canada with an estimated 74,100 new diagnoses of non-melanoma skin cancers in 2011. Another 5,500 will be diagnosed with more serious melanoma skin cancer. So remember when the UV's high,

slip on a shirt, slop on

sunscreen

, and slap on a hat.

Retire your Fridge $40 Incentive Program:


Refrigerator Pick-up & Retirement Service
Manitoba Hydro residential customers can now save energy and money by getting rid of their old, working second refrigerators.  Hydro customers can be paid $40 for a working refrigerator that's 15 years old or more, including free in-home pick up.
New UNEP web site links
The UNEP Secretariat has updated their websites.  Visit them at:
– or –
It's important to keep up-to-date on UNEP's efforts, as we continue to see news of increasingly thin ozone layer coverage in the Arctic.
Also note, the next Meeting of the Parties to the Montreal Protocol will take place in October/November, 2014

The latest newsletter from the UNEP DTIE is here:

MOPIA
MOPIA's
 

Refrigeration and Air Conditioning Mechanic Trade
In Manitoba, persons working on residential air conditioning and commercial refrigeration equipment must have certain trade credentials.  Check what is required at: